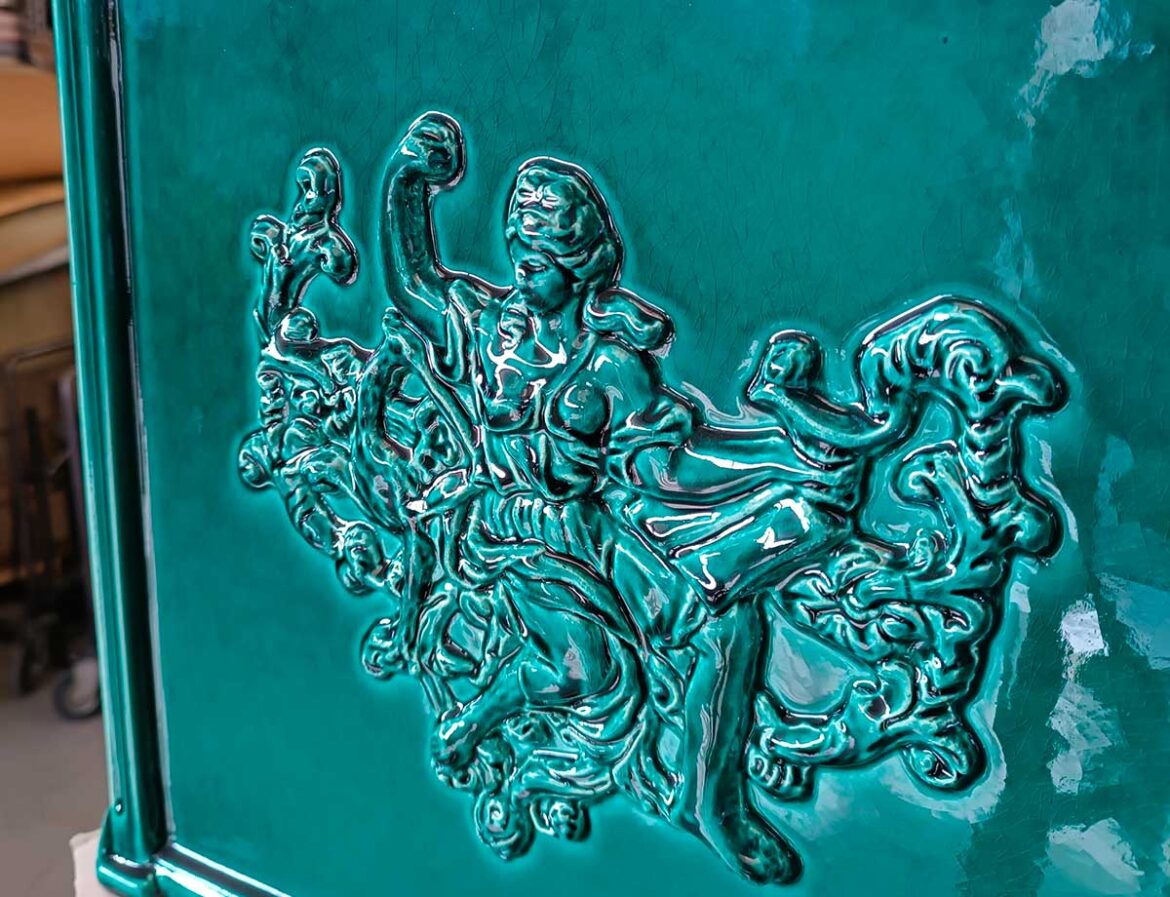 The surfaces of our products, made of glazed ceramic, smooth, decorated or with friezes, in principle, can have two types of finish, glossy or matte: for the glossy finish we use mixtures with high percentages of glass (crystalline) while for the opaque one, mixtures with opacifying components.
In both cases, what most characterizes them is the "Cracklè" effect, typical of glazed 'refractory' ceramics. This effect, visually similar to micro cracks in the surface, at first sight very evident on the gloss, but absent on the matt finish, derives from a real behavior of the refractory ceramic, which expands when heated and then shrinks during cooling.
This "movement" of the material, imperceptible to the eye, is actually the cause of Cracklè.
In stoves with a glossy finish, this texture is already present at the exit from the cooking oven and will tend to change over time with the use of the stove, becoming more and more dense while, in stoves with matt paint, the surface is initially smooth and without marks and then formed with the transition from hot to cold due to the use of the product.
This is the magic of glazes, and of ceramics, which will change by heating your homes.