Since 1975 La Castellamonte has been producing
ceramic artifacts and stoves, handmade art masterpieces
combining the tradition of Castellamonte ceramics and continuous research, aimed at innovation and the design of high-performance, high-caloric and non-polluting products, capable of responding to the new standards of functionality and low environmental impact.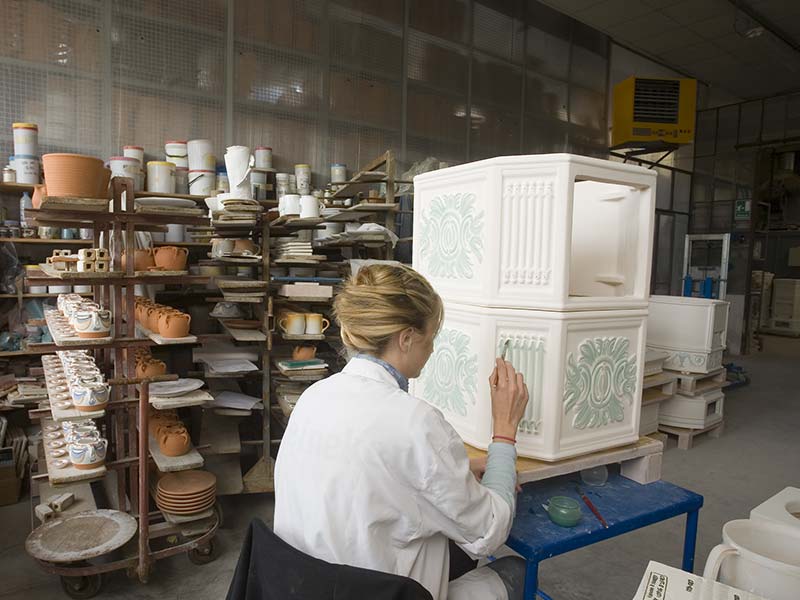 Our Collections / Classiche Stoves Dinamiche Stoves Stack Stoves Outdoor
Modern Stoves Collections
Stack stoves Collection
Stack is the stove line born from the cooperation between La Castellamonte and Adriano Design.
An innovative stove line that combines the technological aspects of combustion optimization, long achieved by La Castellamonte through research and development of its products, with a design specifically created by Adriano Design and based on modular components.
Il magazine tedesco Deco Home "online" (decohome.de) seleziona le nostre Rondò e MiniStack all'interno di un articolo sulle stufe di ceramica, e noi siamo…
Because our stoves have always been designed to ensure high yields and maximum efficiency while respecting tradition. Their high technological and innovation content, the result of years of research, has made them unique in their kind.
Find out more on the in-depth pages, good reading!
Technology and innovation
Unique products for efficiency and technology, our stoves are innovation champions.
History and tradition are at the heart of our products, the result of an evolution of hundreds of years.
We are a handcraft company of excellence, manufacturer of ceramic stoves, architectural elements in terracotta, tableware, oven dishes. We have been producing ceramic stoves for 40 years, we take care of new projects, restoration and renewal.
Awards and acknowledgements
Our stoves have received international awards and acknowledgements for technology and innovation.