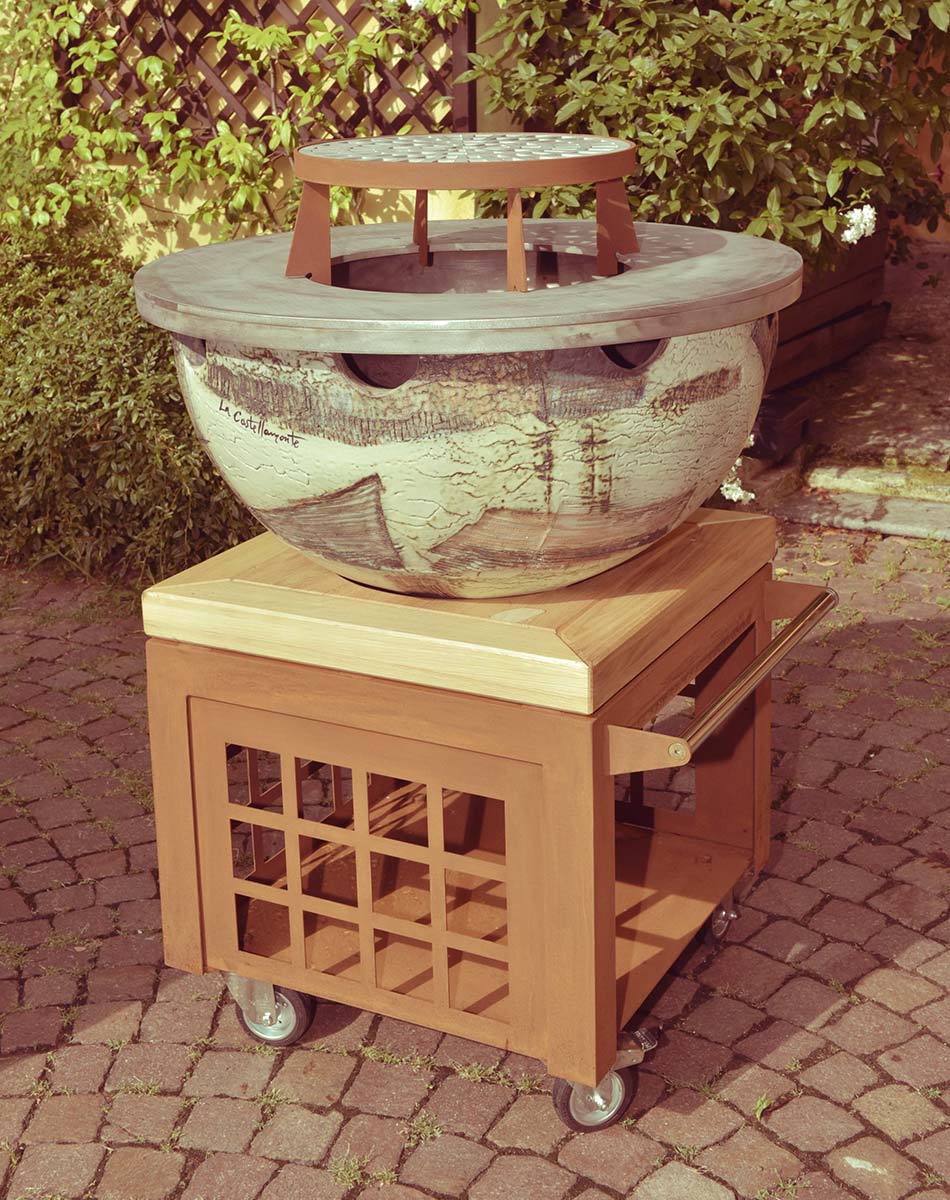 Brazier in 3 sizes – functional, easy to handle, with wood firing, ecological and fat-free.
Low smoke – ease of ignition and use, suitable for cooking any food: meat, fish, vegetables. The ceramic protects the cook from the glare of the brazier.
Materials
1200 ° C outdoor glazed stoneware, decorated and hand-printed in unique pieces.
Stainless steel washable cooking hob and grill.
Metallic support in corten steel and chestnut wood top.
Steel handles.
Swiveling wheels.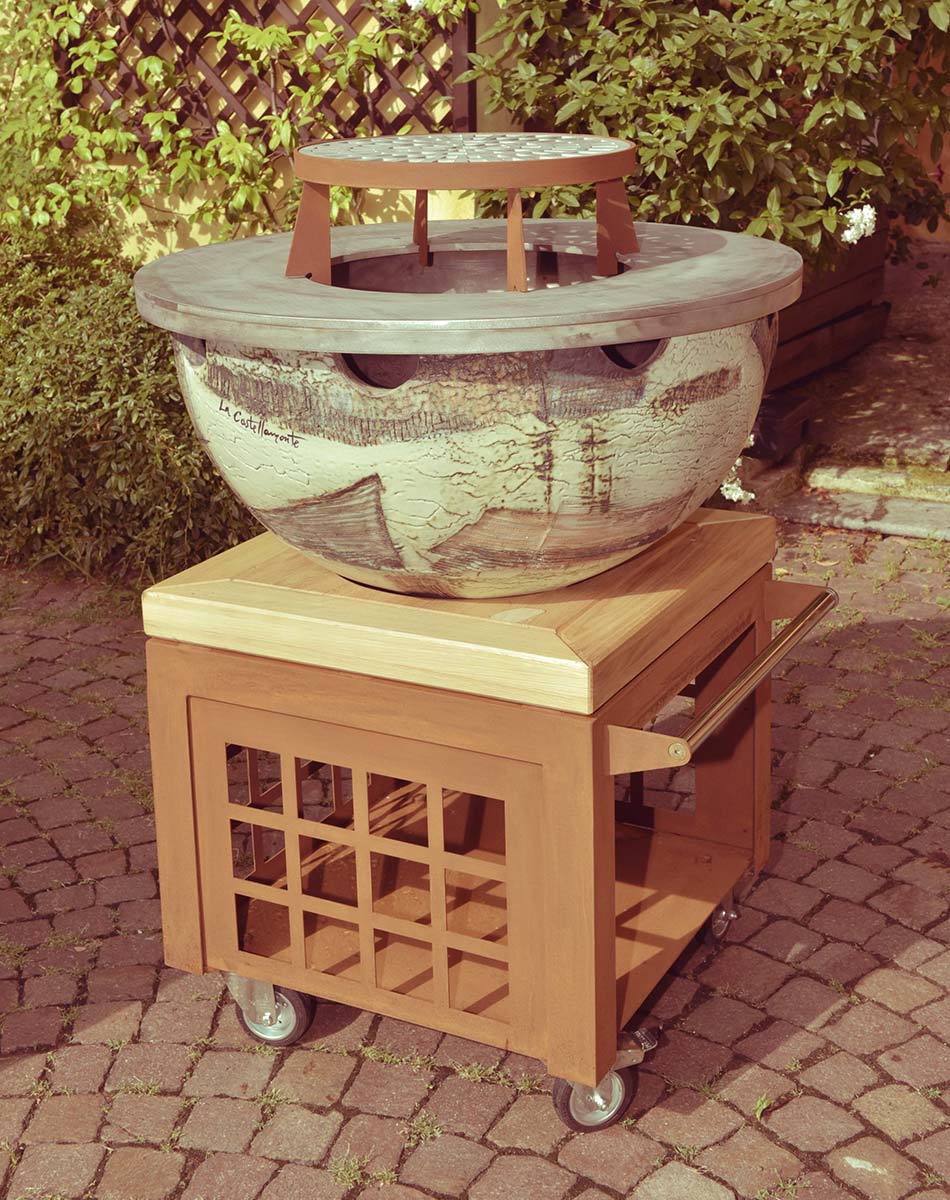 Matt or Shiny Colorful Texture – Matt Orange Terracotta – Matt Or Shiny Red – Matt Black – Metallic black – Matt Blue
Fill in the form
or contact us for information
about this product.
Please contact us at: