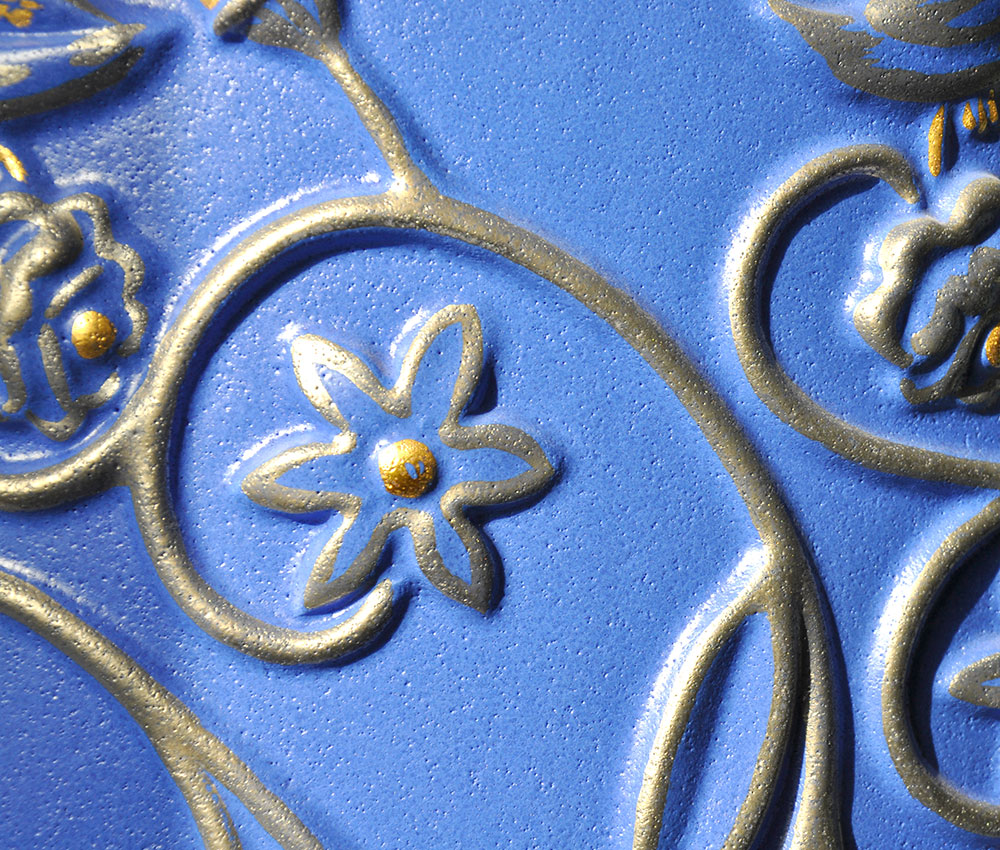 All the decorations of our stoves have always been handmade, by an expert decorator, with colors or metallic paints, and applied following the frieze of the stove's ceramic or on smooth surfaces, to further enrich the aesthetics of the stove.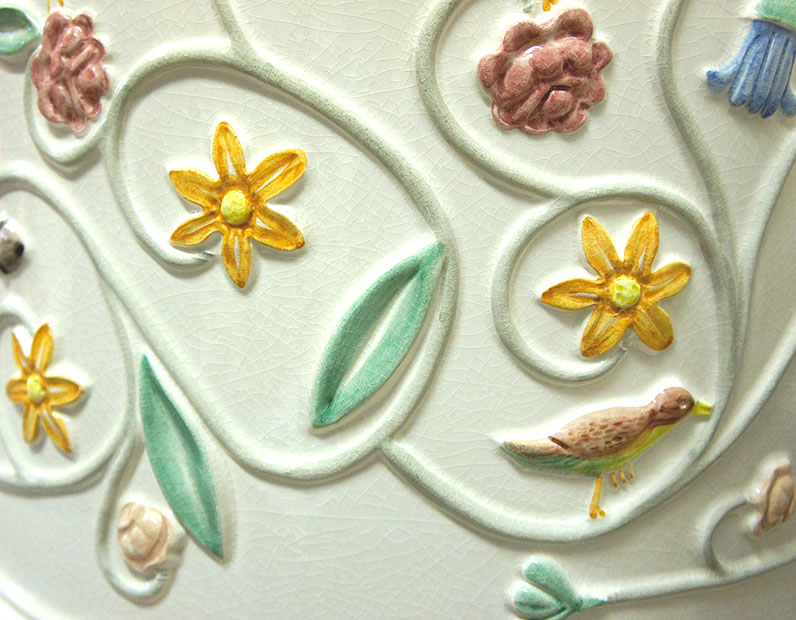 The decorations with color can be performed exclusively on light bases, for example white, cream or celadon, both glossy and opaque: during the second firing, the glaze, with a glass base, melts and acquires its transparency allowing the decoration to emerge and fix on the ceramic surface.
The characteristics of the decorations, colors and design, are agreed with the customer who will be free to choose between our classic proposals or provide his own ideas, further personalizing the product.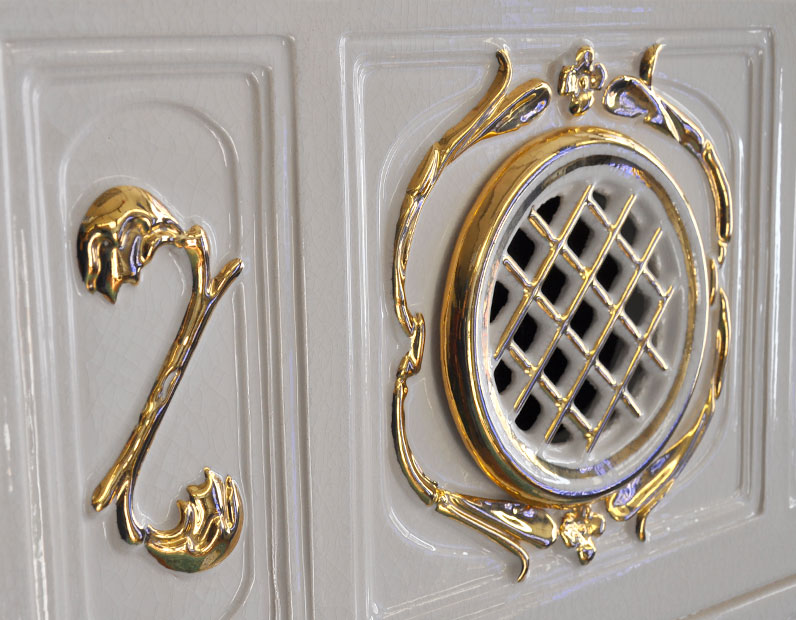 Decorations with metallic paints
The decorations with metallic paints, of real gold and real platinum in an enamel solution, unlike the color, are applied with "third firing", that is after the enamelling and with a third passage in the kiln.
For an optimal result these decorations are applied only on certain enamels, for example the light base ones, the reds and some blue ones.
During firing, the gold or platinum decoration blends with the enameled surface acquiring its finish: it will be shiny when applied to shiny enamels and, in the same way, it will become opaque when combined with a matte enamel.