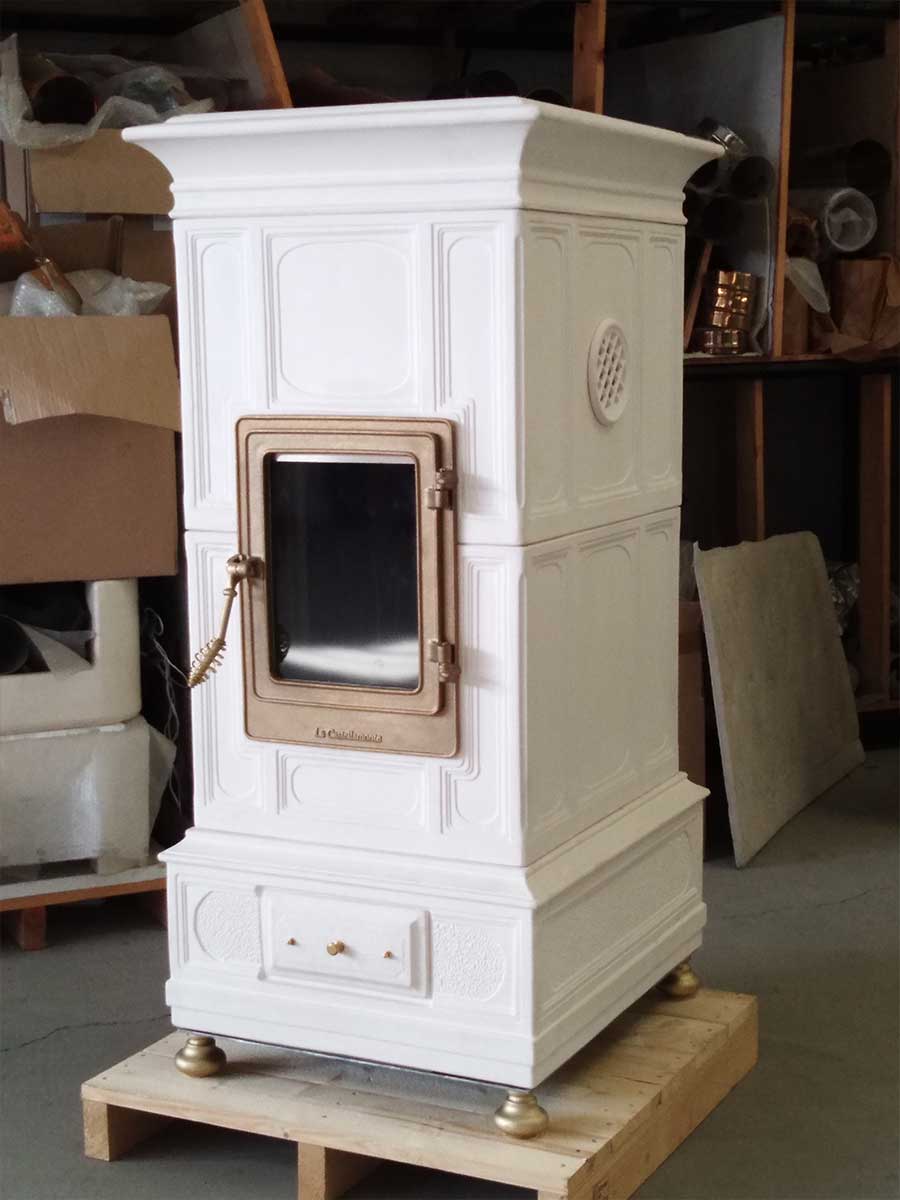 After a year of work and development the New Vienna is now available and already on our website, in its 2021 version.
Externally changed only in small details, Vienna presents itself as more versatile and attentive to environmental issues:
improved combustion chamber, now more performing;
reduced CO2 and dust emissions into the atmosphere;
available in 2 further sizes, for a total of 4, to meet different heating needs.
Available in 4 sizes and over 30 colors between glossy and matte, New Vienna retains the title of flagship of our production: a classic but linear stove with its rigorous geometries, with wood combustion, available with a rich ornamentation or with a smooth tile.