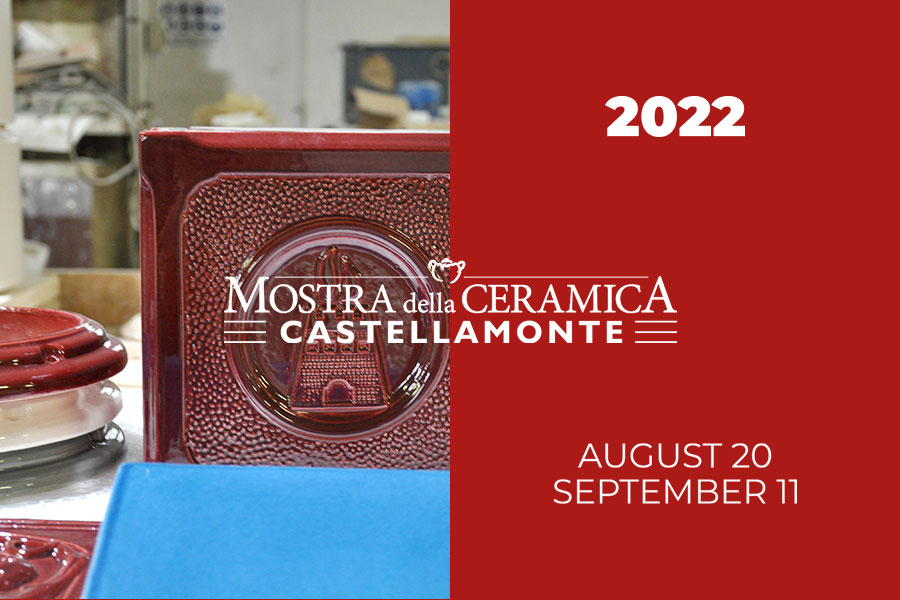 The 61st edition of the Ceramics Exhibition will be inaugurated on Saturday August 20 and will remain open to the public until September 11.
La Castellamonte will participate in the exhibition by opening the doors of the Company for the duration of the exhibition, including weekends, and with the exhibition of the ceramic sculptures by Roberto Perino and Luca Gris, both on display at the Rotonda Antonelliana in Castellamonte.
It will also be possible to admire our stoves in an installation in the arcades of the Municipal Palace of Castellamonte, which will frame our products.
We are waiting for you!
For group visits, over 10 people, reservations are required.
61st Castellamonte Ceramics Exhibition
August 20 > September 11, 2020
La Castellamonte
Via Casari 13
10081 Castellamonte (TO), ITALY
To book your visit
Email: info@lacastellamonte.it
Telefono: 0039 (0)124 581690
Exhibition Poster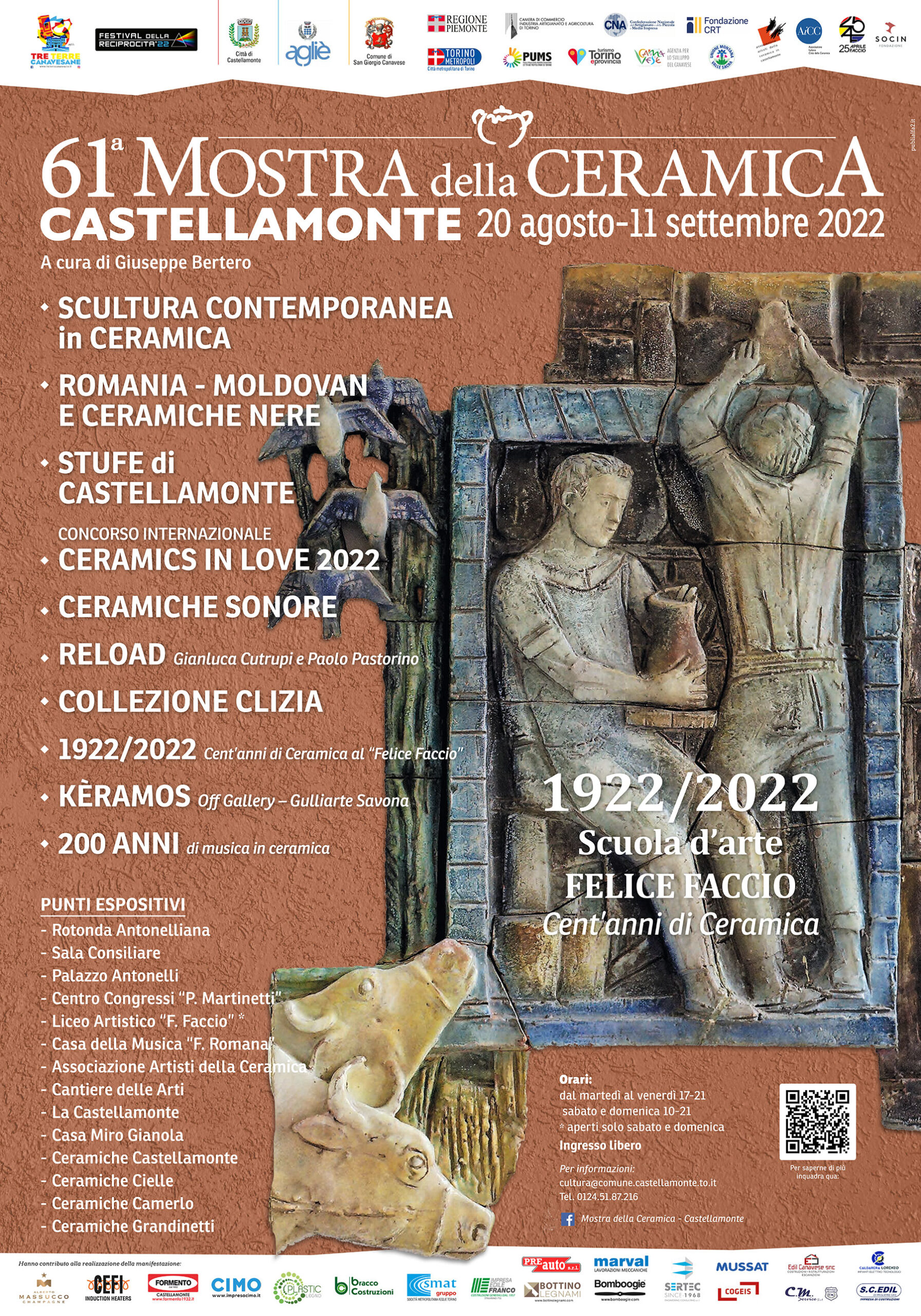 More Information here (ITALIAN)